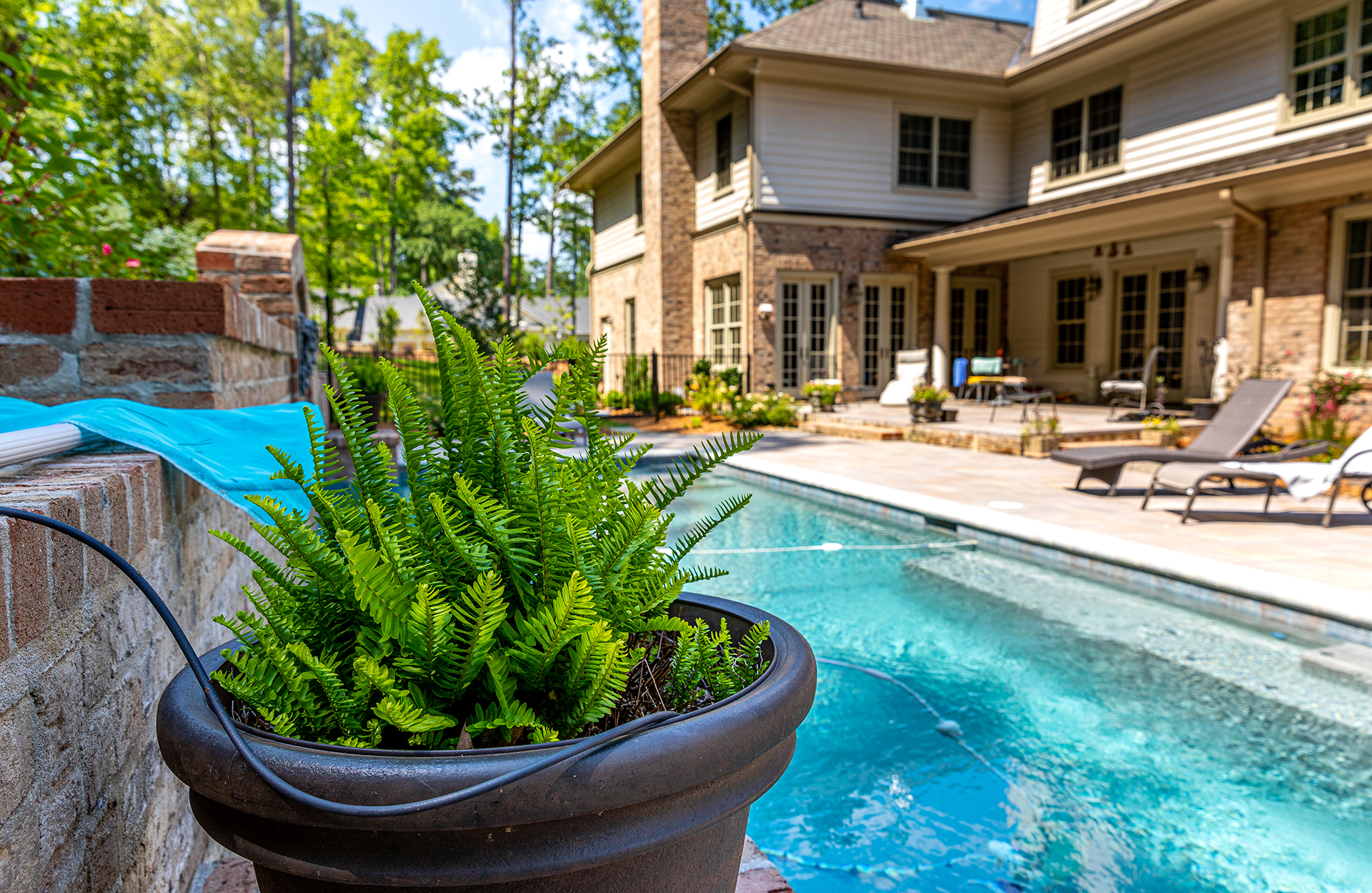 Please note that we will only install irrigation alongside other work. 
Kiefer Landscaping is a NC Licensed Irrigation Contractor. We have been installing irrigation since 1989.  Our first irrigation installation was low volume, drip irrigation.  Long before it was mandated, we installed rain sensors on our irrigation systems, recognizing the needs to manage water wisely both for the health of the landscape and the resource itself.
Our philosophy about irrigation has never changed over the decades.
"Water is a valuable resource that should be used wisely to nurture and insure a healthy landscape.  It should not be used as a substitute for good landscape design or quality landscape installation.  Irrigation is like insurance – it's there when you need it, but, hopefully you won't need it all the time."
Watering Facts:
A well designed and installed landscape usually won't need to be watered more that once a week after the initial two year establishment period in our area.
Many more plants are killed by overwatering than under-watering.
Overwatering will actually result in weak, shallow rooting and increased susceptibility to drought, disease and insect damage.
Responsible irrigation involves the proper management of our most important limited resource – water. Kiefer Landscaping may save you thousands of dollars in water bills over the lifetime of your irrigation system utilizing:
Drip irrigation
Precision spray nozzles
Head to head sprinkler spacing
Zone pressure regulation
Smart controllers and sensors
Proper controller adjustments and recommendations