Shhh… Quiet…. Listen…..and experience the tranquility that only the sounds water can bring.  Relax, unwind, and let your stress slip away, as you focus on the babbling harmony of water in motion.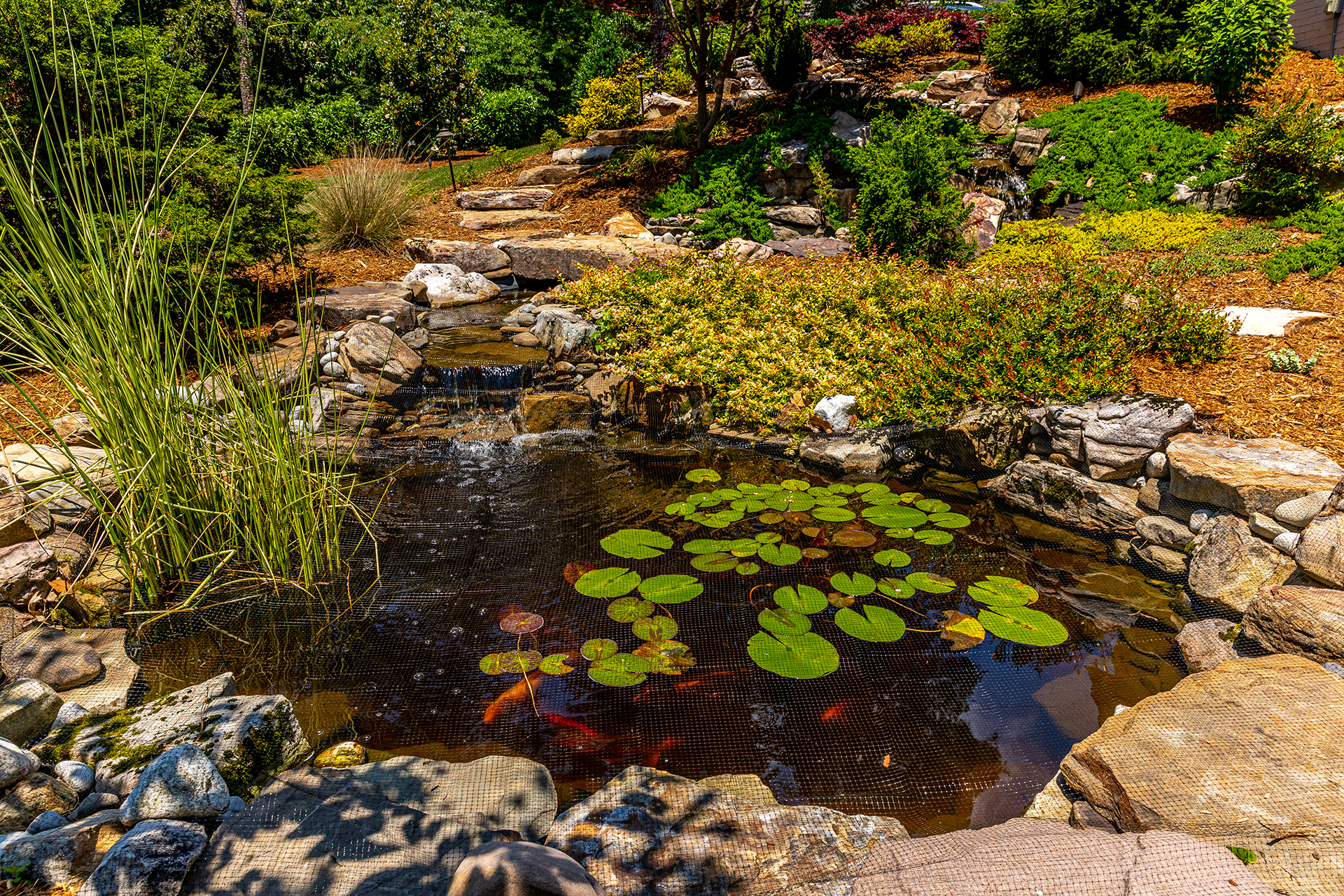 Nothing makes more of an impression than a well conceived and constructed water feature.  From small patio fountains to massive roaring waterfalls, Kiefer Landscaping can design and create unique displays of water for any situation.
Kiefer Landscaping has been installing water gardens since 1988.  Through the years, water garden technology and products have changed but the medium remained the same.  After decades of "hands on" experience, continuing education, and research, Kiefer knows water gardens.
Our 60,000 gallon water garden, constructed in 2000, in a swampy area of our nursery, is an on-site testimonial of our dedication to water gardening.  From the ground up, this liner pond and waterfall system was designed, engineered, and constructed to provide decades of pleasure for our Garden Center and Nursery visitors.  Stocked with koi up to 30 inches long, this "super-sized" water garden is a great example of our capabilities.