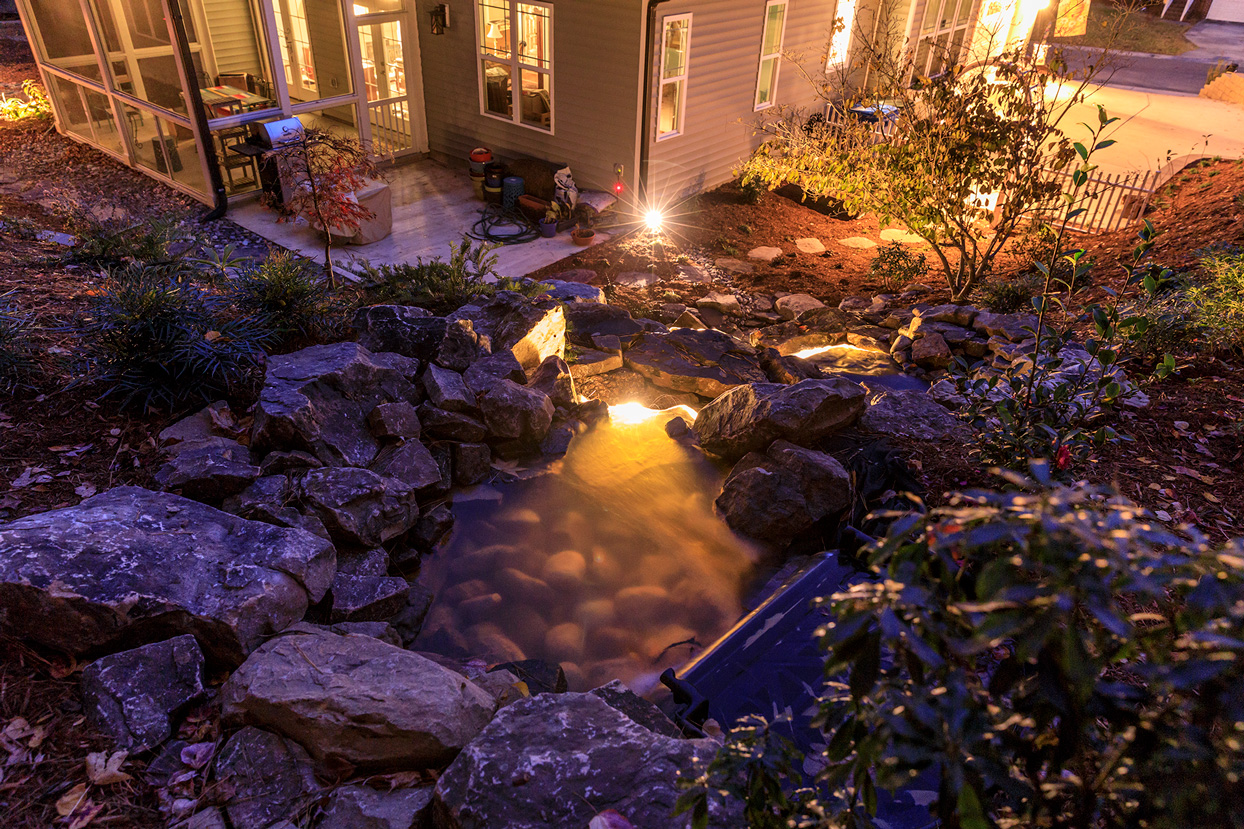 By far the most popular style, our naturalistic waterfalls, streams, and ponds re-create the beauty of nature in your private environment. Blending rock of different textures, colors, and sizes with natural aquatic vegetation planted along the stream and pond margins, we construct water features that only nature could rival.
We construct our naturalistic water features using premium, 45 mil EPDM liner on non-woven geotextile underlayment to maximize the longevity of every water feature we install.
We use proven components in every installation.  From pumps to skimmers, filters, and plumbing—we use what we believe in.
Our skilled staff will artistically fashion each water feature to best fit the surroundings, striving to make each feature as "realistic" as it can be.
We offer surrounding plantings, accent lighting, patios and pathways that complement our creations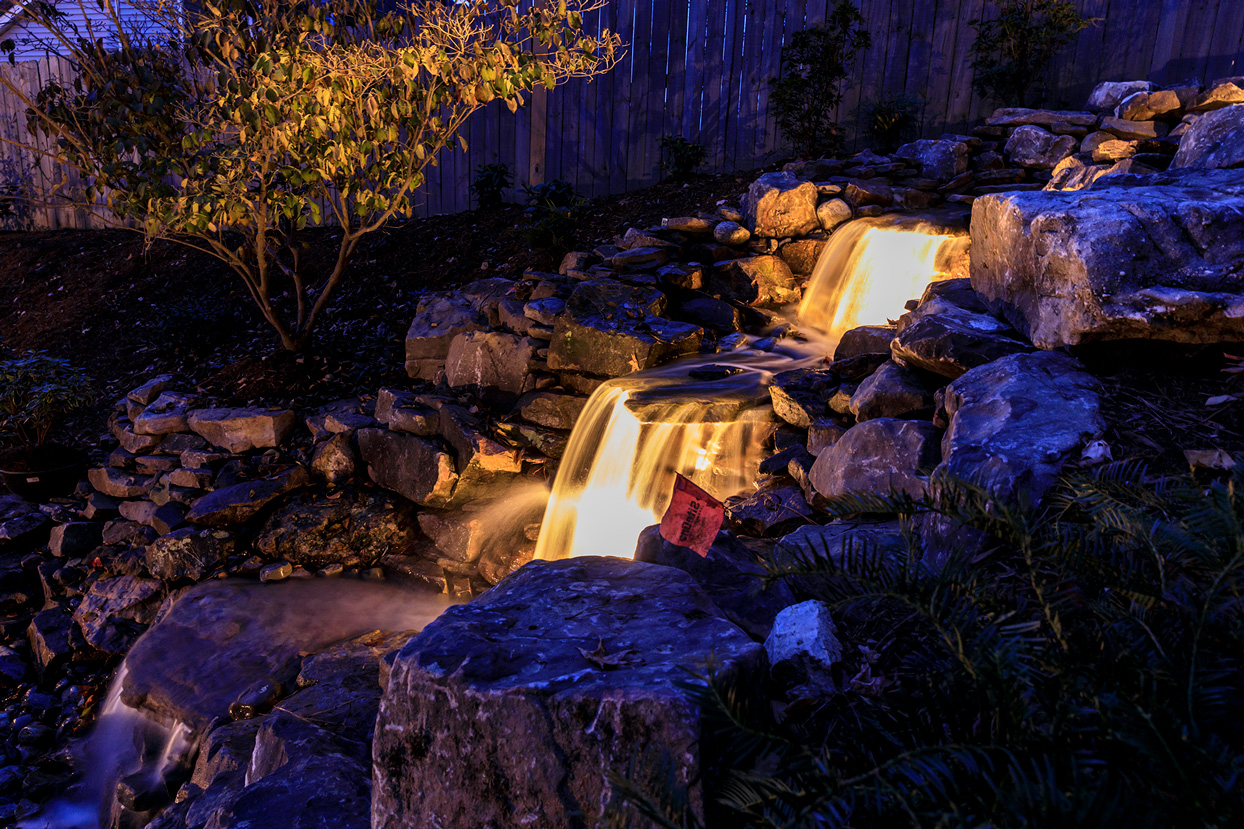 Pond-less streams and waterfalls are a great option for anyone that wants the sounds and beauty of flowing water without the aquatic inhabitants. These require the least amount of maintenance of any water feature.  You have the option to turn them on and off when you'd like.  With no large pools of standing water, these features can be easily cleaned of leaves and other organic debris.