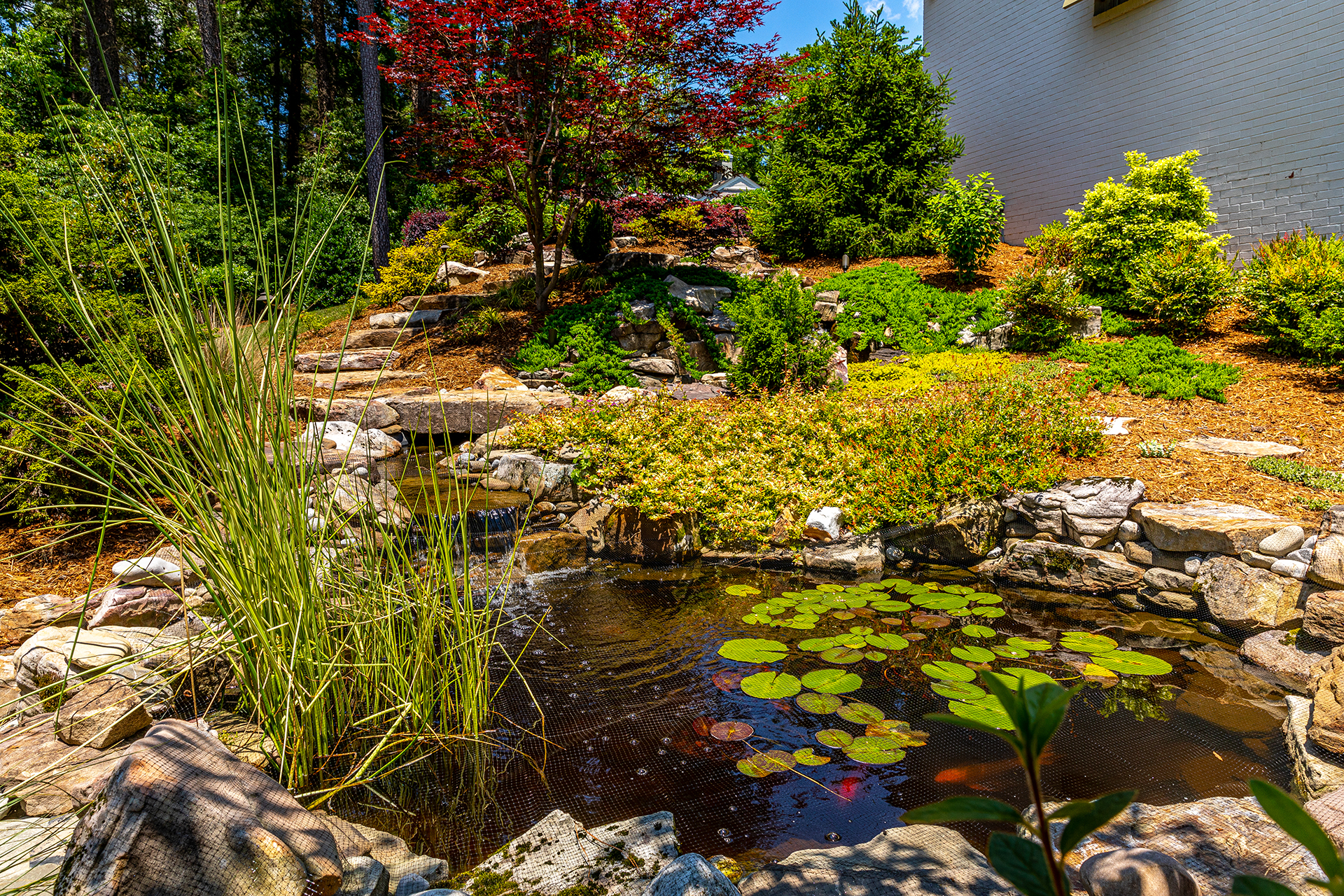 The underlying philosophy of design at Kiefer Landscaping is to create a functional, aesthetic, outdoor environment for our customers that best satisfies their needs.  Our design fee is based on the scope of the project with 50% refunded upon installation of your design.
We encourage you to provide us with as much information about your "idyllic" outdoor lifestyle so that we might tailor our garden design to your dreams.  Take time to thoughtfully review our full list of landscape considerations. Your answers to questions like these will help guide us in creating a landscape plan that best fits your needs and lifestyle.
Do you have children or pets that would require a sizeable lawn?
Or, do your outdoor activities require large, open lawn spaces?
Do you enjoy mowing a lawn?
How much time would you like to spend on garden maintenance?  Is this a form of relaxation, or just another "chore" you'd rather not add to an already full list?
Once expressed, your input, combined with our site analysis, will be used to create a conceptual design.  The conceptual design will be based on our professional interpretation of site conditions and how it will best be utilized to achieve your goals. Our landscape designs provide a working plan for the development of your landscape.  They are not our work of art.  We save that for what really counts – the landscape itself!
A reasonable budget is essential to getting a quality landscape installation.  There aren't many landscapers that would turn down a job, so it's important to understand what you're getting for your money before you sign on the dotted line. Quality and craftsmanship command higher prices. Kiefer Landscaping values knowledge and experience. Our qualified staff possesses a unique blend of talents that can complete any project with exceptional results. They're worth the price! Just knowing that your job will be done right, by qualified workers using quality materials, will reassure you that you've spent your money wisely. Equally as important as the landscaping crews, are the resources behind them. With two NC Licensed Landscape Contractors, four horticulturists, and our own nursery, the infrastructure at Kiefer Landscaping is beyond comparison. Our goal in business is to offer a valuable product at a fair price to you, our client. We'll explain exactly what you're paying for, and you'll get what you pay for. With the integrity of our services, come higher visible costs. Our hourly labor rates cover our overhead and wages as in all businesses. Our materials are priced to cover their cost to us plus transportation to the job site.  Our equipment time is billed on a day rate (which includes delivery and maintenance).
In summary, all landscapers are not offering you the same product. As in most products you purchase, you usually get what you pay for.
To give you a price range for budgeting your landscaping would be a disservice.  Every project is unique.  We only encourage that you understand what you're getting when you look at competing estimates.
It's always less expensive to have it done right the first time.